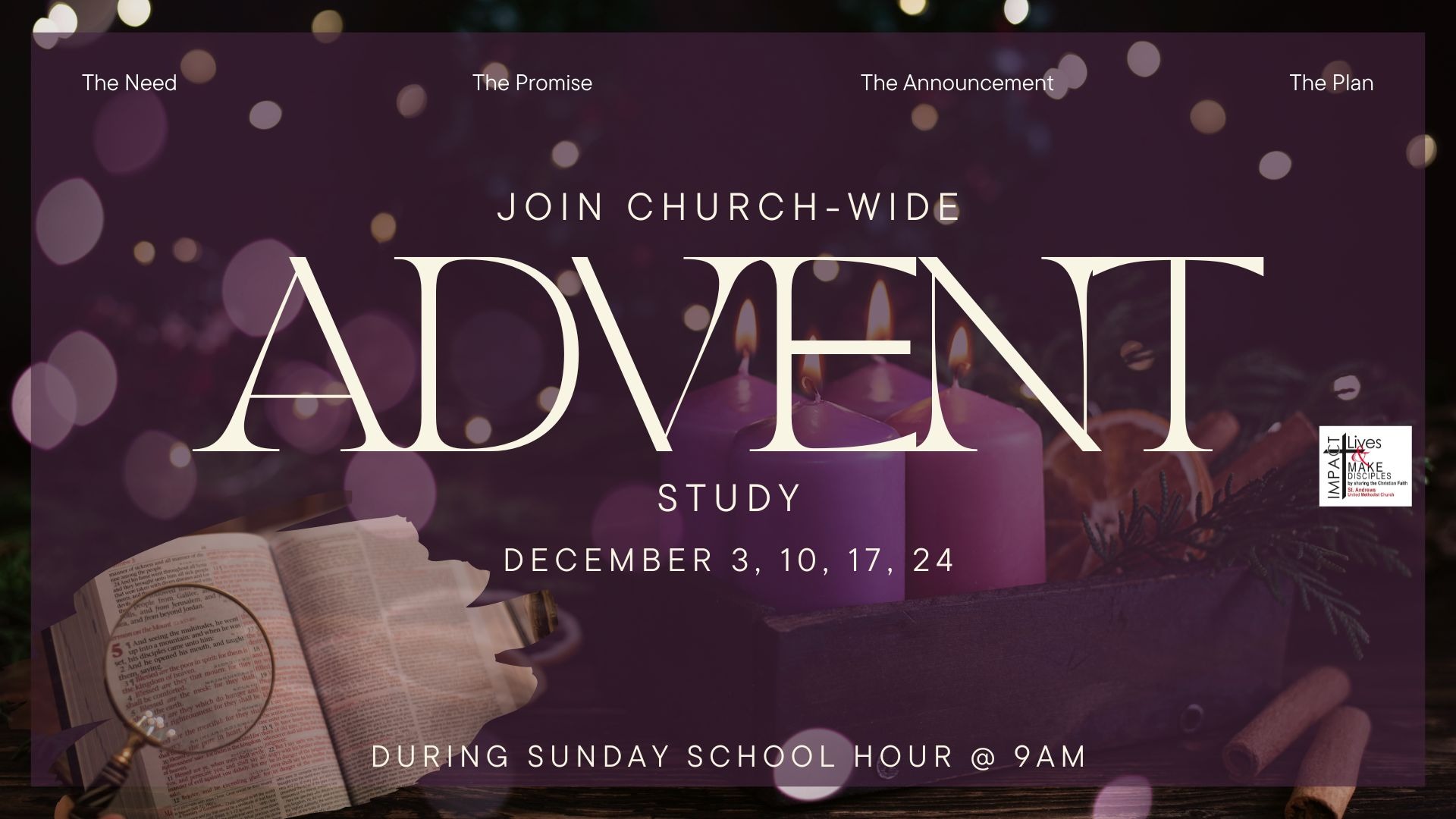 Get class materials (in a white envelope) from an usher today or download below:
For more information contact Daisy Dubose or
call the church office 682-707-9012.
Sundays at 9 a.m. – December 3, 10, 17, and 24 by
phone and video-conference.
Click to lessons below or download paper copy :
Advent Bible Study: THE WHOLE STORY
THE PAUL TRIPP MINISTRIES
Our Education Ministry is responsible for ensuring that Christian learning takes place in everything we do. Sure, we have fun and enjoy our activities in the spirit of Christianity.
We administer and coordinate programs, activities, and Bible studies to help facilitate the spiritual growth of believers into the likeness of Christ.
The Upper Room
Bible Study